Repairs

We saved this bathroom in Adams Center for the Williams Family.

Water damage from the toilet and old tub was the cause for replacement of half of the floor. Now they have started on tileing and new fixtures includeing a restored clawfoot tub to show off the beauty of the new look of the bathroom.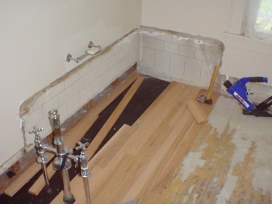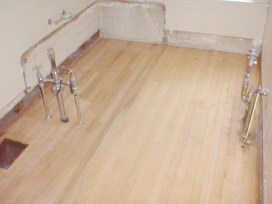 A layer of Vinyl and two coats of paint later !!!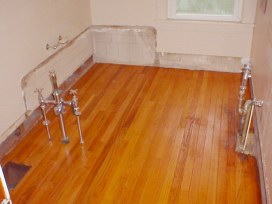 The Following repairs were made to the home of:

Paul Drescher in Liverpool, N.Y.

Species: Red Oak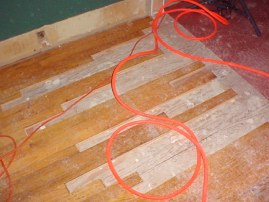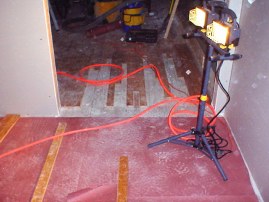 The home is undergoing extensive remodeling. Walls were moved. A new bathroom, the old turned into a walk in closet.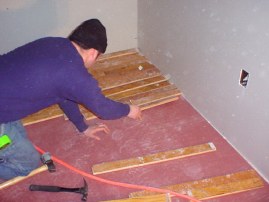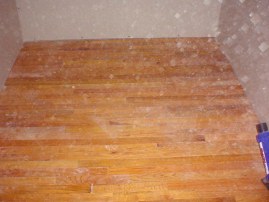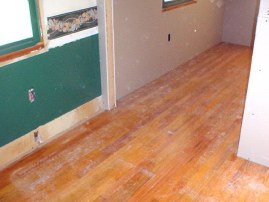 Proper preperation is the key for a good repair. If done right the customer should never be able to tell where the repair was made.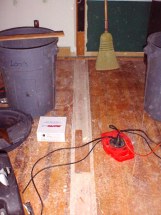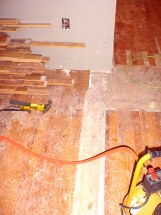 All of the flooring that was used to make the repairs came from areas in the home that were being changed in the new floor plans. An estimated savings of $3400 for the homeowner by utilizing the existing flooring instead of putting down new.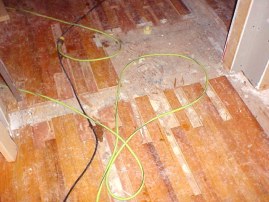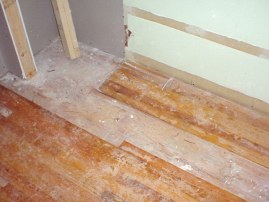 Give us a call maybe we can save you some money !!!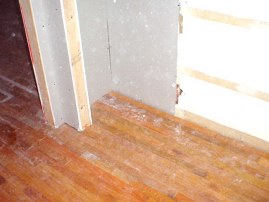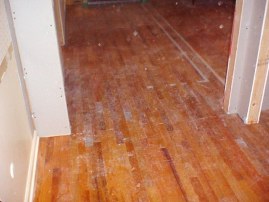 Give us a call at (315) 387-5878 We can help!!!