Boldt Castle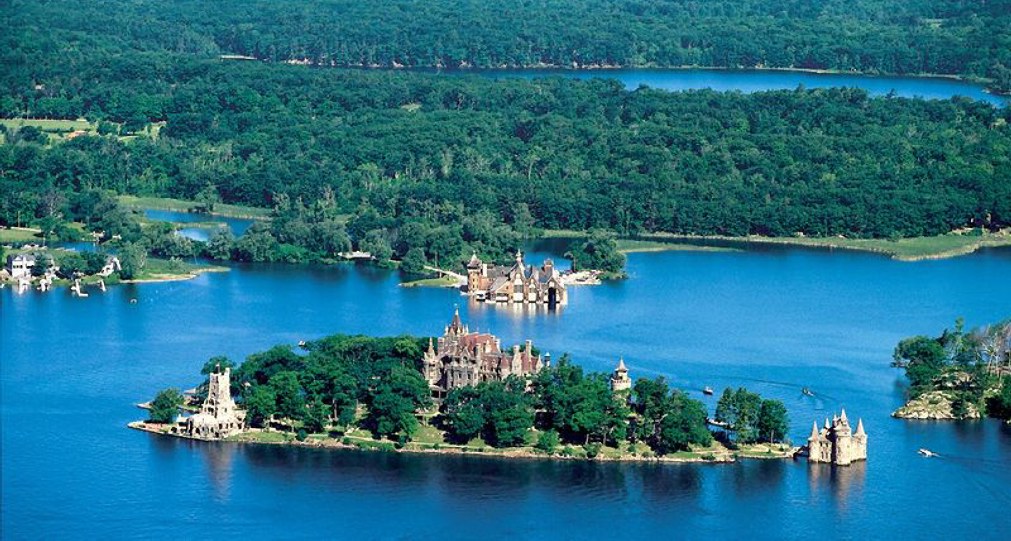 In October 2006 we had the privilege of working with the Thousand Island Bridge Authority to complete the renovation of the dining room at Boldt Castle in the 1000 Islands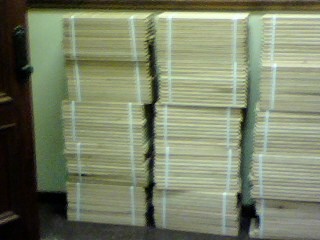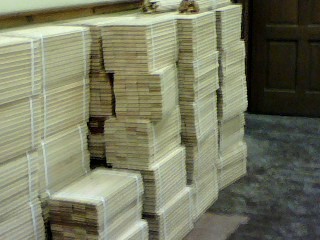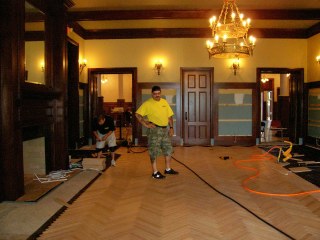 They chose Locy's Hardwood Floors to install a Select & Better Red Oak Herringbone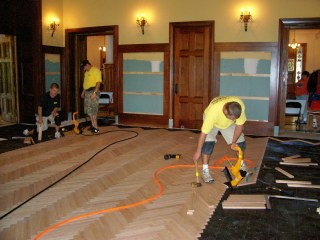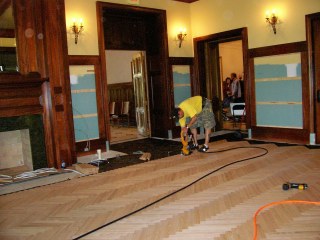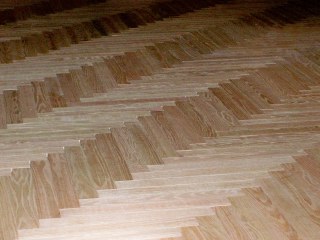 Slow But steady the install progressed well...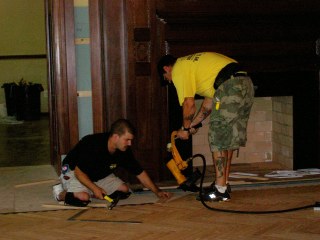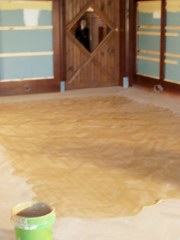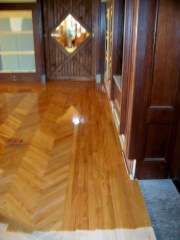 Sanding this floor was also a challenge but the end result was well worth the effort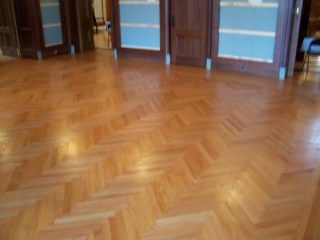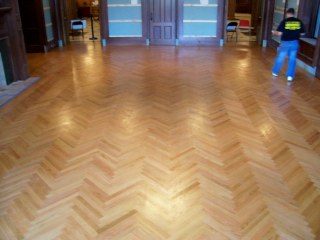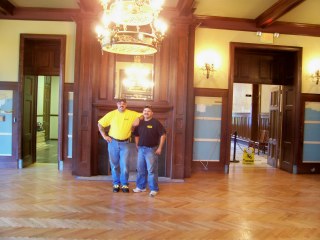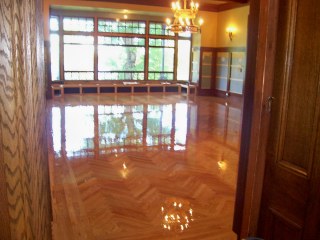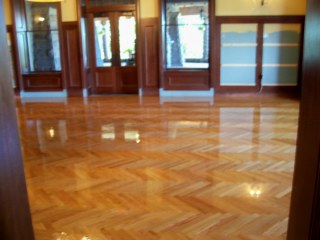 Stage Two of the restoration began in the spring of 2008. More herringbone on the third floor in the bedroom of George Boldt was the project this time around.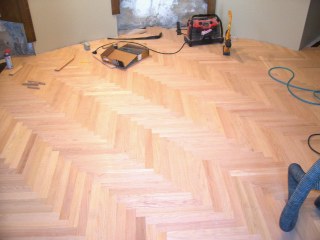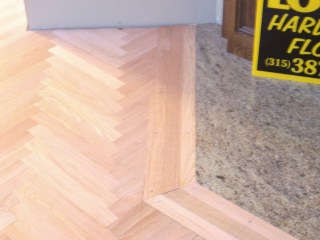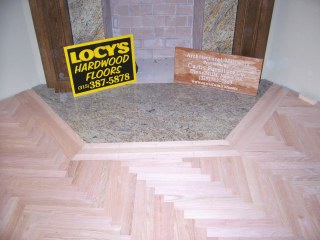 This time around was a little different. The office is located in a room that is in one of the round turettes on the east side of the castle. The easiest way to describe it is a circle with a rectangle he he.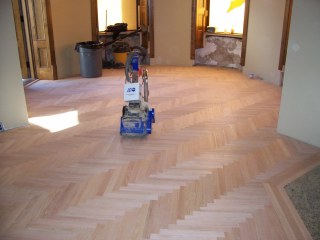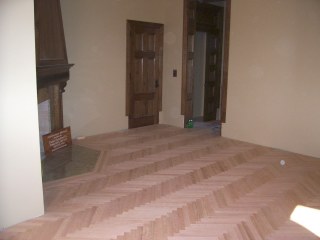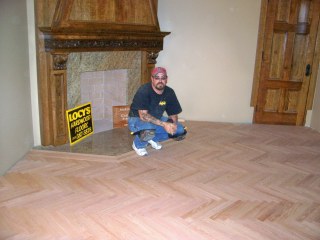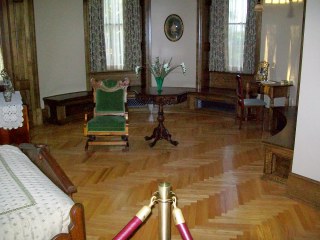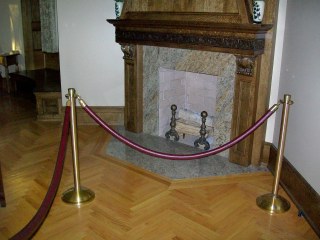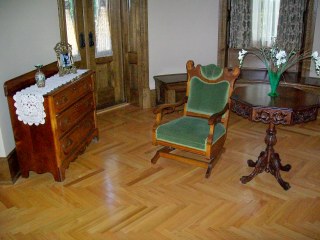 Furnished and ready for viewing by the public.

Phase Three Mrs. Boldt's Bedroom and Receiving room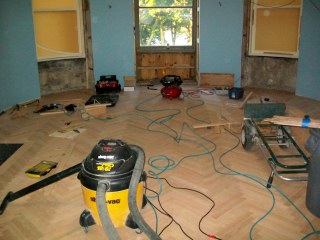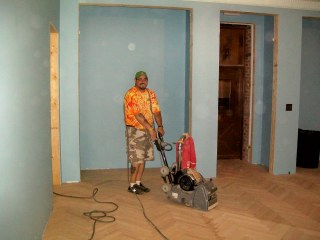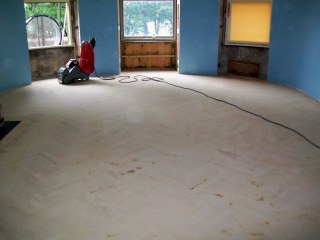 Once again Herringbone in her bedroom and hall leading to restored bath.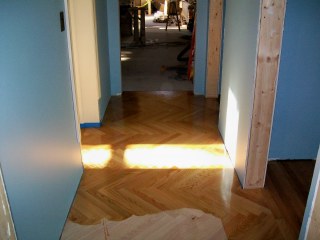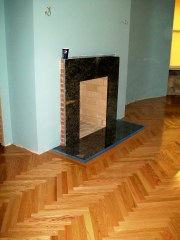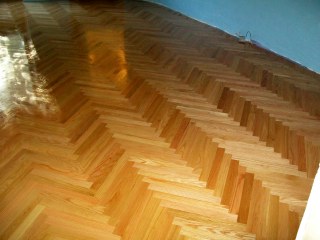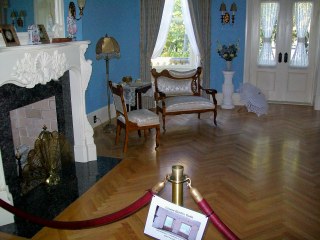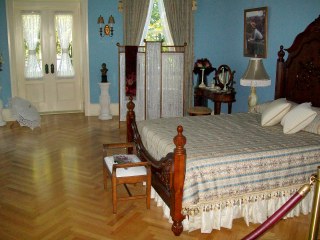 Here is the Completed furnished room...

Phase #3 of the three year project Started in the Fall of 2010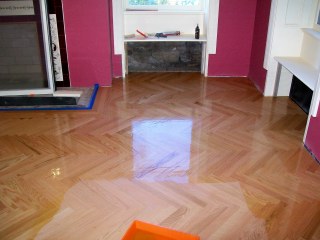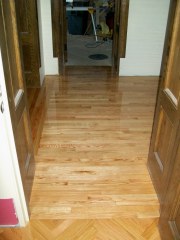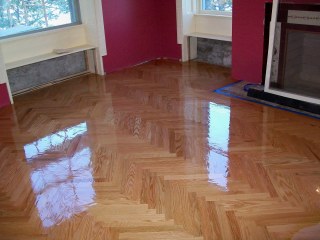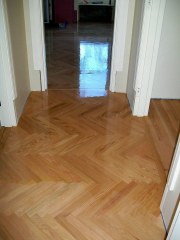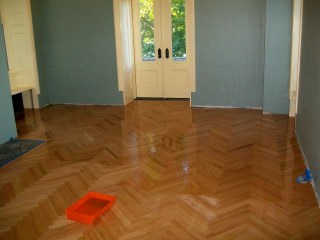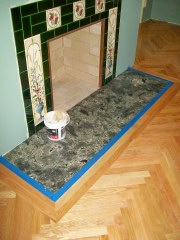 This Years project included another Bedroom, Receiving room and Hallway

As a side project for the T.I.B.A we were asked to spruce up there Board room at the Toll Booth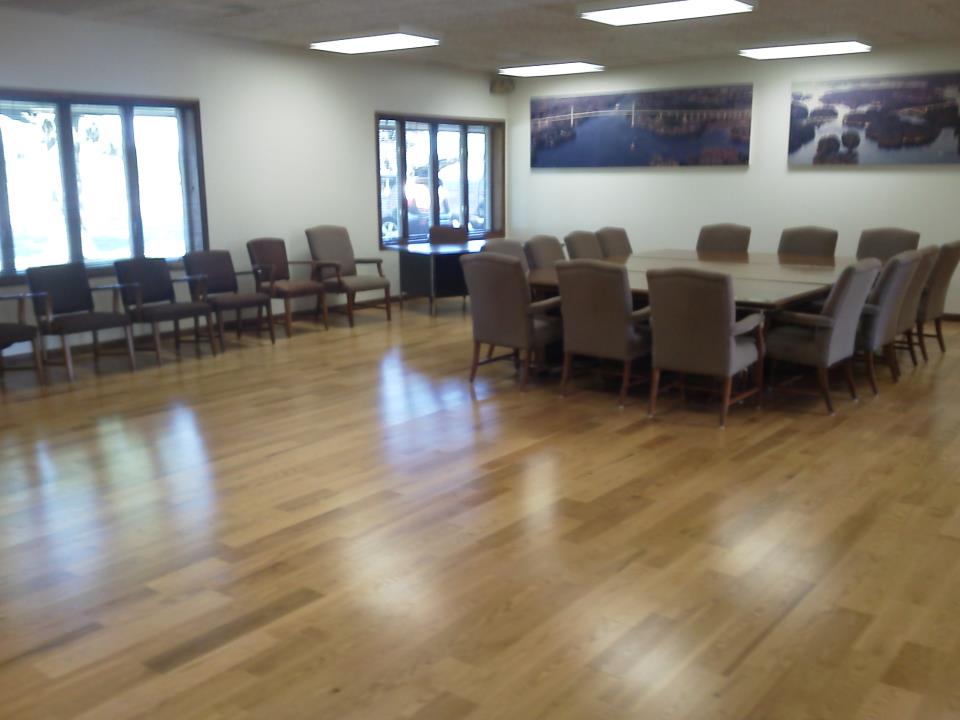 5 in Lauzon Engineered glue down over concrete completed in 2011

Then it was back to work at the Castle for the Butler's Pantry Opened in Spring 2012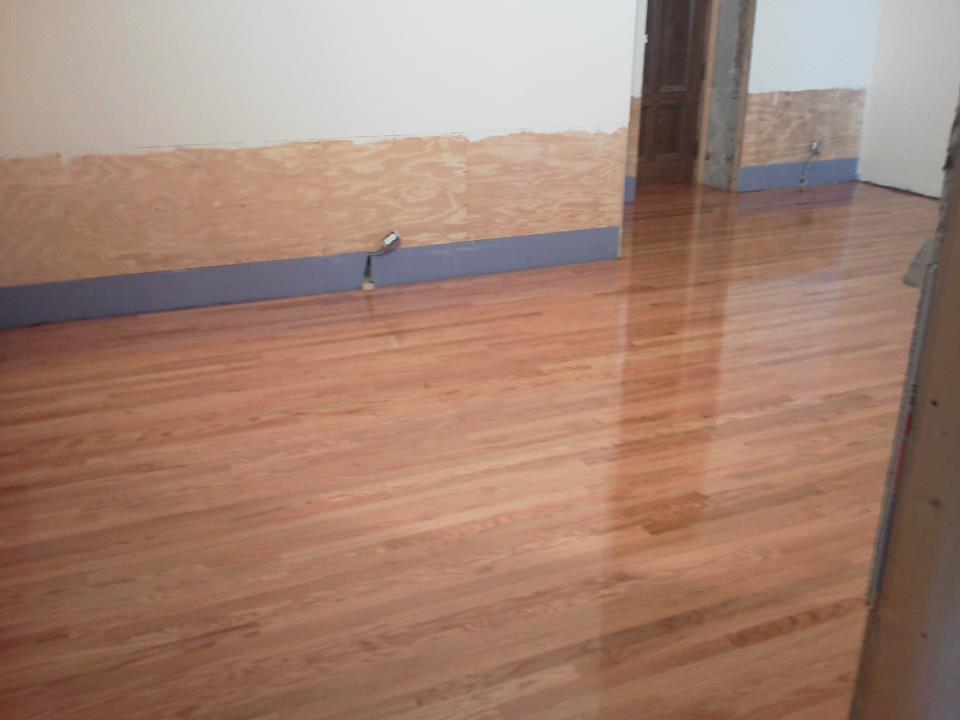 It is always an Honor for us to do work at this Historical Land mark !!!

Special thanks goes out to:

Stanley Bostich for Fasteners and Nailers

CCI and Norton Abrasives

Clark Sanding Equipment

Woodwise

Lenmar Finishes

Fein